■Event Summary■
Since collection reached the number of capacities,
it was closed.Much application,thank you.
Make a Wish Charity
Bicycle Ride 2018 in TOKYO
Event Date  4/22/2018 (Sun) 8:30AM.
Race Start & Finish  Hibiya Park Chiyoda-Ward, Tokyo
Sign-up Dates  2/1 (Thu) 〜3/31 (Sat)
Registration Fee
Adults ¥6,000  Children (Junior High School and Under) ¥1,000
Maximum Entrants  2000 Participants
Registration Process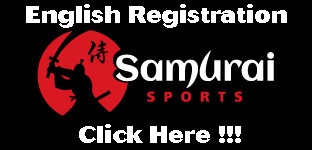 Event office  03-5759-3619 (Mon〜Fri 9:30AM〜5PM 2/1〜)
Disclaimers:
Your picture may be taken by professional photographers during this event for future use by the Make A Wish organization. In the event of cancellation due to an unforeseen emergency, expect to forgo all registration-related fees.Registration fees include bodily insurance for race participants but do not extend to property damage or collisions with nonparticipants.
Event History:
It is said that one can experience the onset of springtime while bicycle-riding in Tokyo. In its 16th consecutive year, the race location has been moved to an even more energizing course in Hibiya Park, an exciting prelude to the 2020 Tokyo Olympics. The aesthetic appeals of Tokyo are widely varied, including landscape reminiscent of the Edo period, many of which are best experienced on a bicycle ride. The 30-kilometer course boasts a diverse scenery of urban sophistication. Hibiya Park is easily accessible via Tokyo/Shinbashi Station, and the race grounds feature many interesting booth for our international guests. Race management and staff are strictly voluntary, and half of all registration proceeds are donated directly to the Make A Wish cause. Come one, come all!!!
Event Details:
Sign-In  7:30〜9:15
Start Time  8:30〜 9:00〜 9:30〜
※ As a safety precaution, cyclists will be divided into groups of 10〜15, with staggered start times by group.
Closing Ceremony & Raffle  2:00PM
Course Details:
This 30-kilometer course starts and ends in Hibiya Park (Chiyoda Ward, Tokyo)Historical towns such as Ningyocho as well as Sumida River are just a few of the many passing attractions.
HibiyaPark―Kokkaigijido―Kanjyo2gou―Ginza―Tsukiji
―Harumi-oohashi―Fujimi-bashi―Toyosu―Echujima―Eitai-bashi
―Tokyo Station―Imperial Palace Cycling Route―Hibiya Park
In lieu of bicycle paths, participants are asked to share the roads with motorists and observe the appropriate traffic signals. Only travel in single-file, always along the left-hand side of the road.Well-maintained bicycles are required to race (including recumbent, handcycle, and power-assisted bikes.) The race course is subject to change. Participants will receive a detailed course map upon sign-in on the day of the race.